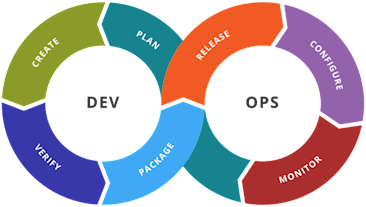 Vandis is investing heavily in our public cloud automation and DevOps practice in order to best support the needs of our clients. Over the past few months, we have expanded our DevOps team significantly. A notable addition is Nick Gnazzo, who joins Vandis as Principal DevOps Architect.  Nick brings to Vandis a strong background in application development, workflow automation, and cloud architecture in the hybrid cloud space. The addition of Nick allows us to better leverage the talent we have brought to the Vandis team. His presence expands our ability to seamlessly integrate complex sets of security policies and tools utilizing automation, configuration management, and continuous integration workflows. This will allow our clients to maintain a consistent security posture across all platforms and services.
Nick will lead a team of engineers with experience across multiple platforms and technologies so Vandis can deliver solutions across the breadth of products, tools, and services our clients need. The initial focus and skillset of the practice is built around the following solutions.
Implementing or Improving Configuration Management (leveraging solutions such as Puppet, Chef, Ansible, & Salt)
Performance, Application, & Environment Monitoring (leveraging solutions such as Elastic, Prometheus & New Relic)
Infrastructure Automation, CI/CD Pipelines (leveraging solutions such as Terraform, Jenkins, & Travis CI)
Containers & Automating Containerized Workloads (leveraging solutions such as Docker, Docker Swarm, & Kubernetes)
The accelerated growth of our Automation & DevOps practice further builds upon the investments Vandis has made in our Cloud practice. We have helped organizations re-architect their environment and processes to make best use of the advantages that the public cloud provides. The development of a dedicated Automation & DevOps practice, combined with the talents of Vandis' Cloud Governance, Security, Networking, and Infrastructure Teams, uniquely positions us to provide secure, agile cloud solutions.
If you'd like to learn more about Vandis' DevOps practice, please email info@vandis.com or call us at 516-281-2200.
"Image is attributable to Kharnagy [CC BY-SA 4.0 (https://creativecommons.org/licenses/by-sa/4.0)], from Wikimedia Commons"