History of DevOps
DevOps is a collection of different software development practices that aim to bridge collaboration between software development and information technology operation teams. The goal of establishing DevOps within an organization is to shorten development lifecycles while providing more frequent updates. This allows you to deliver content to market faster with a lower failure rate due to increased communications. 
In 2007, agile software developers, Andrew Schafer and Patrick Debois, mused over the idea of establishing a more seamless avenue of communication between development and operations teams. The idea wasn't communicated in mass until Flickr employees, John Allspaw, Senior Vice President of Technical Operations, and, Paul Hammond, Director of Engineering, gave a presentation that had been entitled '10+ Deploys per Day: Dev and Ops Cooperation at Flickr.' Both Allspaw and Hammond asserted that the only way forward for application development was for both developers and operations teams to cooperate, creating a more integrated experience. 
This integrated DevOps experience is not merely a suite of solutions to install, although our partners do indeed help with pre-packaged toolsets. DevOps is a philosophy and culture- a radical new way of developing software and delivering results in a timelier, and more efficient, manner. Vandis goes beyond dropping DevOps tools into the hands of our clients.  We take the time to introduce the philosophies and practices that create a strong DevOps environment. 

Benefits of DevOps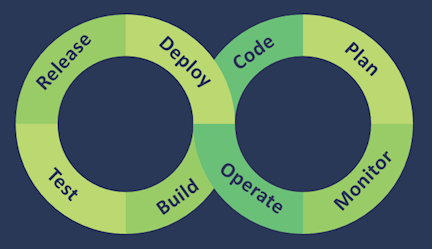 DevOps might be a fantastic software development philosophy, but how does it translate to the real world? As an organization, you might wonder what improvements and benefits you would see from implementing DevOps practices into your pipeline. Our team can help to achieve powerful DevOps strategies that observe the following benefits:
Faster Deployment: With a more efficient pipeline, developers and operation team members can work together more seamlessly, enabling your organization to deliver results faster than typical philosophies and practices.
Faster to Market: Faster deployment means a faster time to market and a better chance to gain a competitive advantage. Those who are first to market are more likely to establish stronger brand recognition and customer loyalty due to their presence.
Lower Failure Rate: With better communication between development and operations teams, DevOps can help to introduce a lower failure rate of new releases. With more frequent, smaller updates, organizations can take more minute control over the development process.
Shortened Time Between Fixes: The ability for teams within your organization to work together seamlessly leads to a decrease in common workplace obstacles. A DevOps philosophy enables quick communication between departments, allowing for issues to be identified and resolved faster.
More Time For innovation: With less time spent fixing bugs, teams who adopt a DevOps philosophy can innovate faster. Stop wasting time fixing mistakes, invest in the factors that help differentiate your product from your competitors.