Security Landscape
A security infrastructure that can lower the overall cyber threat landscape can help to prevent risks such as lost revenue, permanent reputation damage, and harsh regulatory penalties. Having worked with organizations from a wide range of industries allows our team to have productive conversations with our clients to understand their landscape better and recommend appropriate security solutions. Each security solution we design is uniquely tailored to your current and future infrastructure, with compliance and regulatory guidelines in mind. 
Our engineers' expertise in assessing your unique threat landscape is the result of hands-on experience securing customer premise and public cloud environments in many industries.


Hacking & Malware
Threat actors are always seeking new and inventive methods to compromise computer systems and network infrastructure. Typical forms of attack go beyond simple computer viruses; they include browser hijacking, SQL injection, ransomware, rootkits, keyloggers, screen scrapers, man in the middle attacks, phishing attacks, and denial of service (DOS) attacks.  
With multiple vectors of attack, companies must remain vigilant in protecting against the changing threat landscape. The security team at Vandis remains up to date with the latest threats and defense techniques, working to prevent internal or external adverse actors from penetrating systems. Vandis helps to defend against attacks with a collection of solutions that can protect data centers, edge networks, cloud environments, and endpoints.  

Online Identity Protection
Compromised credentials are the leading cause of network and system infiltration. Attacks targeting email systems and phishing techniques that attempt to deceive personnel into providing credentials and privileged information to nefarious actors have become commonplace. 
Vandis engineers can work with organizations to better educate workers on the dangers of spear phishing and other social engineering-based attacks. As companies seek out more advanced security options Vandis can provide Multi-Factor Authentication (MFA) or Two-Factor Authentication (2FA) procedures, advanced identity protection solutions, and integration into advanced Single-Sign-On (SSO) policies. 

Remote and Mobile Workforce
With more organizations shifting towards a remote and mobile workforce, the need for increased security parameters is more important than ever. Keeping critical data protected while still enabling your mobile workforce to access the applications they need has become a requirement for organizations. 
Vandis engineers can design and implement a remote access solution for your organization to ensure your employees are protected wherever they log in. For users who conduct business on their personal devices, Vandis can establish containerized applications allowing for the segmentation of enterprise and personal data. 

Securing Applications
Web-facing applications are often the first targets of attackers as they are the primary asset of the company that is exposed to the public. A common misconception is that standard firewalls alone can provide the level of protection enterprise web applications require. 
Vandis engineers can assess the applications your organization has and implement additional layers of security, such as WAF, and Application Security Testing. Securing applications that are both local and cloud-based helps to shrink the attack surface of your organization and provide better overall security.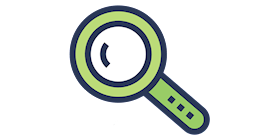 Visibility
To accurately monitor, assess, and act upon security threats, organizations need to implement solutions that establish proper network visibility. 
Vandis solutions, such as our Managed SIEM or Managed SOC services, offer an easy to utilize all-in-one portal for full IT visibility. Our platform can log data from different sources, create custom alerts for any behavior anomalies, and use data to create  an east/west segmentation strategy. 

Compliance
As companies work to adhere to changing compliance laws,  assistance is commonly needed to help refine their IT configurations, processes, and procedures. Vandis' experience in different industries allows us to ensure that your organization is compliant with all the mandatory controls and governance in place.
Vandis' engineering team can help you understand your current security posture and will guide you to meet government and specific industry requirements, including GDPR, HIPAA, CPPA, PCI, NIST, ISO, SOC 1/2/3, and Sarbanes-Oxley. 
Vandis Services
Deciding which security strategy an organization should undertake is an enormous decision you shouldn't have to make without a trusted advisor. Vandis' Professional Services team and security architects  can assist in a variety of ways from technology vetting (controlled POCs), to architecture & deployment, and Managed Services. Whether you are looking to deploy new firewalls or ensuring you are in accordance with Risk & Compliance measures, we have the resources and knowledge to guide your organization.
Our Security Services Include the Following: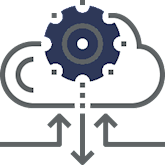 Migrations
Whether you are moving to the cloud or an on-prem location, Vandis can help to secure data, either physically or virtually, in transit and at rest, while either maintaining or updating existing policies.

Managed Services
Vandis' OnCall with ChangeOps offering provides you access to top industry engineers when problems arise or changes need to be made. Our SIEM-as-a-Service and SOC-as-a-Service offerings ensure you aren't managing your network security alone. 

Network as a Service (NaaS) Offering
Vandis' NaaS solution allows you to stand up a full network infrastructure with minimal overhead and a monthly subscription model.

Managed POCs
Managed POCs from Vandis allow you to view test environments running specific hardware or configurations – simplifying your technology decision-making process.

DevSecOps
The practice of DevSecOps combines the DevOps development process with a security-first mindset, keeping an eye on policies and security concerns throughout the process.

Segmentation Projects
Vandis can help you segment user groups by policy or VLANs for specific operations to restrict areas of network infrastructure and keep data locked down.
You can purchase pre-packaged service offerings as-is or utilize them as a baseline to then tailor and customize plans for your specific organization. Contact the Vandis team today for more information on how to secure your infrastructure – both on-prem and in the cloud.
Request your FREE security consultation today: