Security Landscape
A security infrastructure that can lower the overall cyber threat landscape can help to prevent risks such as lost revenue, permanent reputation damage, and harsh regulatory penalties. While every organization requires a strong security foundation, the solution is often different based on the specific company or industry. Having worked with organizations from various sectors allows our team to have productive conversations with our clients to understand their landscape better and recommend appropriate security solutions tailored for their current and future infrastructure.
Vandis' real-world approach is capable due to our engineers' competency and expertise in real-world techniques through hands-on experience securing premise and cloud networks. Each industry requires its own approach as threats and compliance requirements often need to be tailored to specific standards. Vandis engineers can help reduce an organization's attack surface and help prevent companies from facing data breaches and other security faults.

Hacking & Malicious Software
Hackers are always seeking new and inventive methods to compromise computer systems and network infrastructure. In many instances, hackers will attempt to upload or distribute malware to gain access to systems, as well as covertly steal sensitive data without an organization's knowledge. Typical forms of attack go beyond simple computer viruses; they include browser hijacks, SQL injection, ransomware, rootkits, keyloggers, screen scrapers, man in the middle attacks, phishing attacks, and denial of service attacks.
Attacks can threaten an entire company's reputation and financial future. The security team at Vandis remains up to date with the latest threats and security intrusion techniques in the industry, working to prevent internal or external adverse actors from penetrating systems. Vandis helps to defend against attacks with a collection of solutions that can protect data centers, the edge network, and endpoints. With multiple vectors of attack, companies must do more than remain aware of the threat landscape – they need to act.

Securing Applications
Web-facing applications are often the first targets of attackers and can be essential revenue generators for businesses. Safeguarding  applications to protect them from vulnerabilities is an essential step in the chain of information security for any organization. The primary goal of application security aims to prevent data or code within an application from being stolen. Despite applications falling into the area of software, it is common to secure hardware to reduce the vulnerability of an organization.
 Vandis engineers can analyze and remedy situations in which applications may find themselves in a state of vulnerability. Standard firewalls alone don't provide the level of security enterprise applications require. Securing applications that are both local and cloud-based help to maintain data within an organization – keeping out malicious individuals and third-parties.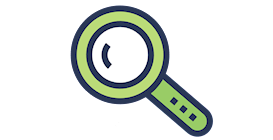 Visibility
Organizations are not always fully aware of the activity occurring within their IT infrastructure. Establishing proper network visibility is essential to maintaining a company's security and to obtain an adequate view of the current threat landscape. To accurately monitor, assess, and act upon security threats, organizations need to implement solutions that can see what both users and devices are doing at any given time. 
Organizations Services offered by Vandis, such as Monitoring and Alerting, help prevent an internal IT team from becoming overloaded by time spent monitoring networks for security alerts. Vandis solutions offer an easy to utilize all-in-one portal for full IT visibility. Organizations can also log data from different sources, create custom alerts for any behavior anomalies, and use said information as part of an east/west segmentation strategy.

Online Identity Protection
Compromised credentials are the second most common type of data breach to hit organizations. In today's digital world, having unauthorized access to an individual's credentials can be a key into an organization's most confidential data and protected systems.  Attacks targeting email systems and phishing techniques that attempt to fool personnel into providing credentials and other information to nefarious actors have become commonplace.
Vandis engineers can work with organizations to better educate workers on the dangers of spear phishing and other social engineering-based attacks. Additionally, as companies seek out more advanced security options for both online and offline systems, Vandis can provide next level Two-Factor Authentication (2FA) procedures, advanced identity protection software solutions, account control implementation, and enhanced Single-Sign-On (SSO) policies.

Mobile Workforce
Workforce technology is no longer confined to a cubicle or a server room. The world of business has gone mobile, allowing computing devices such as employee smartphones and tablets into the wild. The 'Bring Your Own Device' (BYOD) trend has saved organizations money on purchasing hardware, but it is vital to check that the proper policies and security settings are in place to keep organizational data secure on the move.
With more malware targeting Endpoint devices, data must be secured both in transit and at rest on the endpoint. Vandis engineers help to establish containerized applications allowing for companies to segment enterprise and personal data on a single device. Mobile Workforce solutions allow for the use of BYOD devices across different operating systems while minimizing the risks they create.

Compliance
As companies work to comply with changing compliance laws, such as the most recent General Data Protection Regulation (GDPR) regulation put into place by the European Union, assistance is commonly needed to evaluate and manage the process. Organizations are often seeking better methodology or solutions that can aid in the tracking of compliance adherence and improve ease of audit reporting.  Vandis has experience within a collection of different industries that allow us to verify that an organization complies with specific laws surrounding data collection and storage. 
Don't risk breaking compliance.  Work with Vandis' engineering team to become aware of your current security posture and how to meet the specific needs of government and industry requirements, including GDPR, HIPPA, PCI, NIST, ISO, SOC 1/2/3, and Sarbanes-Oxley.
Vandis Services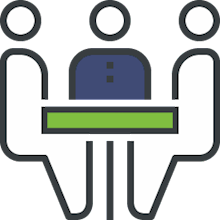 Deciding which security strategy an organization should undertake is an enormous decision you shouldn't have to make without a trusted advisor. Vandis' team of Security Architects and engineers can assist in a variety of ways from technology vetting (controlled POCs), to architecture & deployment, and Managed Services. Whether you are looking to deploy new firewalls or ensuring you are in accordance with Risk & Compliance measures, Vandis has the resources and knowledge to guide any organization.  
To best fit the needs of our clients, Vandis offers both pre-packaged & custom offerings. Our Professional Services team can work with an organization from consultation and design, through implementation and deployment, to Managed Services. Our extensive range of services allows Vandis to complete initiatives on time and within budget.
Migrations – Migrating data between sites can be intimidating. Whether you are moving to the cloud or an on-prem location, Vandis can help to secure data, either physically or virtually, in transit and at rest, while either maintaining or updating existing policies.
Managed Services – Vandis is here for organizations with OnCall, ChangeOps, and Monitoring & Alerting managed services. OnCall and ChangeOps give business access to top industry engineers when problems arise, or changes need to be made. Monitoring & Alerting makes sure organizations aren't managing network security alone.
Managed POCs -It can be challenging to make decisions without previewing different hardware options. Managed POCs from Vandis allow clients to view test environments running with specific hardware or configurations – simplifying the decision-making process.
DevSecOps – The practice of DevSecOps combines the DevOps development process with a security-first mindset. Tightly weaving security into the DevOps production cycle helps teams keep an eye on policies and security concerns throughout the process.
Segmentation Projects – Ensuring that areas of network infrastructure are access restricted can be a significant step forward in preventing data breaches. Segment user groups by policy or VLANs for specific operations to keep data locked down.
Vandis can configure and deliver a variety of network hardware including the latest firewall solutions. Whether an organization needs a basic install or advanced policy employment, our engineers are here to assist. Verify that firewall and endpoint policies are protecting the network with an assessment by a Vandis-badged engineer.
Vandis' pre-packaged offerings can remediate many of the most common problems organizations are facing. Clients can purchase these offerings as-is or utilize them as a baseline to then tailor and customize plans for their specific organization to address unique issues they are facing. Contact the Vandis team today for more information on how to secure your infrastructure – both on-prem and in the cloud.