The Foundation
The core of every organization is its digital infrastructure.  It forms the foundational backbone of communication from end-user devices and applications to data centers, both in the cloud and on-prem. Data flow, customer satisfaction, and availability of resources are all dependent upon a fast and reliable infrastructure foundation. Businesses that lack a robust foundation can see decreased productivity, increased spending in areas such as IT maintenance, and reduced utilization of available resources.
Vandis believes that forming this foundation requires a thorough analysis of the current infrastructure environment as well as an organization's business objectives. Our expert team begins by reviewing existing network diagrams and configurations to understand current posture and capabilities. After discussing future needs, we will recommend the best course of action to optimize your existing network and identify areas of improvement to meet objectives and assist in digital transformations.
To create good security posture, have a reliable wireless network, or move operations to the cloud, an organization can't undervalue the importance of an infrastructure.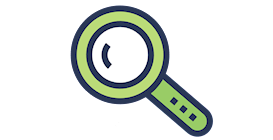 Visibility
What is happening on a digital network? A vital step to ensuring that a digital infrastructure is running is to monitor its activity. Without knowing metrics concerning network performance and resource accessibility, digital infrastructure becomes a seemingly lawless state. In-depth visibility allows organizations to address issues such as outages, network slowdowns, and problem areas that could be identified by analytics processing.
The team at Vandis offers several solutions based on business network infrastructures, allowing organizations to maintain an eye over their network, whether in the cloud, on-prem, or within a hybrid environment. From software monitoring tools to monitoring services backed by Vandis-badged engineers, organizations can be better aware of network activity and identify issues before they create a meaningful impact.

Software Defined Networking
Software-Defined Networking (SDN) allows for more efficient network configurations, offering heightened performance over a traditional network management style. Due to constantly changing data traffic patterns, the requirements of big data, and the emergence of hybrid-cloud services, SDN offers a more flexible and dynamic way to manage network functions centrally. Because of the time requirement and lack of flexible control over a traditional network, businesses operating on the old paradigm are likely to see higher maintenance costs and a longer time to action for any needed changes.
With modern businesses necessitating a more agile network experience that can adapt to today's application needs, 'east-west' traffic flow, and the challenge of IoT devices, Vandis can be there to assist businesses in adopting a more efficient network. Solutions such as SD-WAN allow the Vandis engineering team to expand the principles of software-defined network, in effect lowering the cost of WAN and even partially replacing MPLS options.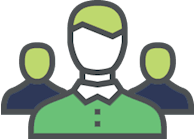 Dynamic Role-Based Access
Ensuring that individuals are only able to access needed data is a vital step in building a secure digital infrastructure. Role-Based Access Control (RBAC) is a primary method of ensuring that only authorized users can access specific parts of a system or network. The implementation of Attribute-Based Access Control (ABAC) takes security one step further by considering several digital attributes that result in a decision of whether access should be granted.
Vandis engineers can restrict access based on attributes including the user, resource, action being taken, and contexts such as time and location. This form of dynamic access allows for a more intelligent and secure infrastructure.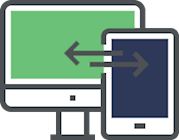 Unified Wired & Wireless Experience
Unified access creates an environment where user experience is consistent across wired and wireless, with improved security through least privilege access and a single policy set. Ease of use and troubleshooting means saving time and money with uniform role based policies being pushed to the edge of the network without the need for tedious configuration. In the world of IoT devices, a unified setup helps to ensure that everyone in an organization receives a cohesive and secure experience while blocking shadow IT.
Vandis-badged engineers can bring the power of wired and wireless networks together, enabling better management and visibility throughout the infrastructure. Application-centric businesses will see a boost in productivity as data consistently and securely travels across both network mediums. Unified and consistent policies will equate to less maintenance allowing for faster response to potential issues with a single policy source to troubleshoot.

Business Continuity
If an organization's infrastructure were to go down, it would need to be asked how well that business would handle the incident: how much revenue would be lost, how would customer satisfaction be affected, and how would the brand's reputation be perceived? It is vital for businesses to establish what minimum data and accessibility would need to be available in such a crisis.
Architecting a digital infrastructure in such a way as to keep business moving during an event such as a cyber-attack, earthquake, fire, flooding, and more can be a difficult challenge. The team here at Vandis means an organization need not act alone as our engineers can help reestablish systems and set up robust backup for both data and applications.

Virtualization
Virtualization has wholly changed the infrastructure paradigm. Essential aspects of a network can be virtualized, reducing the need for additional on-prem space and simplifying the process of IT management and troubleshooting. Entire networks can be virtualized within or across subnets, while virtual private networks (VPNs) can help to replace previously physical media in an environment with an abstract, programmable software layer.
Working closely with the engineering team at Vandis, organizations can reduce the number of physical devices needed to run a network. Transform an infrastructure into a more agile platform and employ rapid failover modes for reliable redundancy.

Application Delivery
Organizations need to deliver the function of their applications to their employees and end-users without issue. Application Delivery systems allow for a cloud-native approach that offers a simplified infrastructure, reduced customer service and IT costs, and a better customer experience. Taking charge of the availability and response time of applications, the use of the aforementioned model allows for the seamless management of all applications needs through a central interface. Businesses are able to utilize application delivery prioritization to ensure that critical applications, whether internal or external, are always able to function at maximum capacity.
Whether an organization needs an Application Delivery Network architected from scratch or is merely reinvigorating an existing network, our experienced Vandis engineers and staff members will be able to help clients reach their goals through techniques such as TCP multiplexing, and data compression.

Distributed Computing
The world of distributed computing can quickly become complicated. As organizations spread around the globe, country, or region, bottlenecks within networks can soon become an issue. Distributed networking solutions allow digital infrastructures to bypass the faults of parallelism and deliver the performance their customers and clients deserve. Distributing computer and networking can also provide additional levels of fault protection for an organization by reducing the number of single points of failure.
Vandis engineers can keep networks up and running with distributed networking, increasing network speed and productivity. Our architects can create distributed computing solutions from the ground up or help adapt existing networks to better meet future network demands.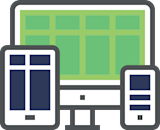 Organizational Device Management
As the use of mobile devices expands in the workplace, companies need to focus on Mobile Device Management (MDM). Utilizing such practices allows an organization to ensure user policies, update equipment, and troubleshoot remotely. Using MDM, organizations can also work to segment business and personal data on an individual's device. Additionally, business applications can be remotely updated to ensure standards are always met.
Vandis engineers can ensure a fleet of mobile devices remains under control by using both first-party and third-party management tools for a variety of platforms including Apple iOS and macOS, Google Android, Microsoft Windows, and Linux-based systems. Vandis can make certain the devices accessing sensitive data remain as secure as the rest of the network.
Vandis Services

Deciding what infrastructure strategies an organization should undertake is an enormous decision an organization shouldn't have to make without a trusted advisor. To best fit your needs, Vandis offers both pre-packaged & custom offerings. Our Professional Services team can work with you from consultation and design, through implementation and deployment, to Managed Services. Our extensive range of services allows us to complete an initiative on time and within budget.
Segmentation Projects – Segmenting areas of your network into subnetworks is a beneficial move for organizations and business looking to boost overall performance and increase security. With a segmented system, there is less concern for network congestion, and an infrastructure's total attack surface is decreased.
Configuration – Vandis can configure and deliver a variety of different network hardware including but not limited to wireless access points, switches, routers, network bridges, interface controllers, and more. Whether an organization needs a basic install or advanced policy employment, our engineers are here to assist.
Migrations – Migrating data between sites can be intimidating. Whether you are moving to the cloud or an on-prem location, Vandis can help to ensure business continuity during that time. Vandis engineers are also well equipped to handle the establishment of hypervisors within your network.
Managed Services – Vandis is here for organizations with OnCall, ChangeOps, SIEM and SOC managed services. OnCall and ChangeOps give business access to top industry engineers when problems arise, or changes need to be made. SIEM as a Service and Managed SOC make sure organizations aren't managing network security alone.
Architecture –At Vandis, engineers deliver custom architected solutions to fit business needs. Whether your primary infrastructure is in the cloud, on-prem, or implements a hybrid approach, Vandis has the experience needed to understand how to optimize your new and existing infrastructure investments.
Managed POCs -It can be challenging to make decisions without previewing different hardware options. Managed POCs from Vandis allow clients to view test environments running with specific hardware or configurations – simplifying the decision-making process.
DevOps – DevOps aims to break down barriers between development and operations teams. Vandis can provide guidance on the culture, processes, and tools needed to implement automation, configuration management, and continuous integration workflows.
Vandis' pre-packaged offerings can remediate many of the most common problems organizations are facing. You can purchase these offerings as-is or utilize them as a baseline to then tailor and customize plans for their specific organization to address unique issues you are facing. Contact the Vandis team today for more information on managing your digital infrastructure.