Microsoft Cloud Practice Overview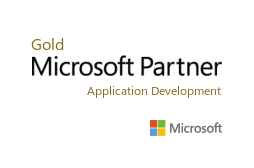 Moving to the cloud extends your organization's perimeter, creating new vulnerabilities and attack vectors that need to be protected. With a focus on security, networking, and connectivity, Vandis understands how to mesh your on-prem and Azure environments to create a seamless experience. When developing a digital transformation strategy tailored to your organization's unique requirements, we will tailor your architecture around your existing infrastructure and future needs. Our design for your hybrid environment will ensure that policies and security standards remain uniform regardless of where your data or applications are being accessed. Vandis' goal is to optimize your cloud utilization with a security-centric mindset so you can be confident in your decision to run business-critical workloads in the cloud.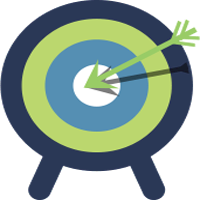 Consultative Services
Whether you are beginning your cloud journey or are fully on Azure, we provide professional services to improve the connectivity and security of your environment. After we have developed your technology plan and overall architecture, our team will collaborate with you on a deployment plan.
Assessments
Our assessment analysis will provide recommendations for your current Azure environment as well as a tailored road map for your needs to ensure optimized security and compliance.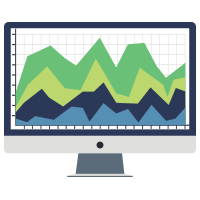 Managed Services
It is critical that your investment in Microsoft cloud services align to your business goals and provide value. Vandis' Managed Services provides a specialized team of experts to help you free up your internal IT processes and resources to let you focus on your strategic and business-critical initiatives. 
Security
Selecting Azure for your cloud infrastructure offers tremendous advantages and scalability for your organization, but also comes with the challenge of architecting the environment to properly secure your data and applications. Our skilled security services team will completely review your planned or existing Azure infrastructure to recommend best in breed security across your entire network infrastructure.
With our security first approach and alignment with well-architected best practices, Vandis will work with you to ensure that your organizational policies are implemented and enforced. Our team can enable proper security and scalability from day one. 
Your organization can benefit from a proven, turnkey architecture that removes the complexity of implementing a secure Azure environment. Unlike traditional implementations, our clients achieve their next generation, highly-available infrastructures in weeks or less, for the fastest time to value.
Networking & Connectivity
The infrastructure of the future is built on hybrid networks, but the flexible nature of these environments come with some challenges. Implementing, connecting and securing a hybrid network requires finely tuned expertise to reduce costs, deliver layered security, and improve connectivity across your Azure environments and on premise sites.
As one of the first managed services providers of networking and connectivity available on Azure Marketplace, you can be confident that Vandis will provide secure, scalable, and optimized connectivity between your branch sites, data centers, and Azure environment. Speed is imperative to any business and our Azure networking deployments consistently deliver faster speeds and lower latencies.
By selecting Vandis, your organization benefits from our experience implementing proven, turnkey solutions that remove the complexity of implementing a secure hybrid network environment.
Productivity for a Modern Workplace
With the shift to a hybrid work environment, your employees expect to have access to the tools that they need to perform their work from anywhere and on any device. Vandis has extensive experience implementing virtual desktop infrastructure for in-office and remote employees to enable the modern workplace.
Vandis' deep security expertise and tight alignment with Azure best practices allow us to perform gap analysis and conduct architectural discussions to tailor the implementation to the work habits of your employees, while maintaining security and network connectivity requirements. We deliver reliable performance for users, enhance overall security, and save you from costly, long, and incorrect implementations.
With your secure Azure infrastructure in place, let Vandis facilitate your modern workplace with Azure Virtual Desktop and Microsoft 365 productivity tools. Contact us to request a consultation.
Contact Us Today
Fill out this form with your information and we'll arrange a free Microsoft Azure services consultation meeting.