You already have the data needed to optimize your network security and efficiency. The problem is transforming unstructured data into actionable insights. Vandis'
 

SIEM-as-a-Service and Managed SOC offerings deliver real-time correlation and enrichment to provide a comprehensive overview of your network to
 reduce costs, save time, and meet strategic goals.
Security Incident Event Management-as-a-Service (SIEMaaS) Solution
Vandis will help create initial dashboards and have hours supplied to the client as a Help Desk to provide guidance on utilization of the solution. Having centralized log data in a unified dashboard provides you a contextual picture of your network and security posture, improves breach detection, and reduces the complexity of managing your network and security operations to free up resources.
Vandis SIEM-as-a-Service (SIEMaaS) is a monthly subscription-based consumption model that works to identify and protect your organization from threats and malicious actors. Vandis SIEMaaS aggregates data from multiple technologies within your environment into a single dashboard to enable network (NOC) and security (SOC) monitoring, threat hunting, issue remediation assistance, and performance anomalies.
Managed Security Operations Center (SOC) Solution
Vandis Managed SOC takes our SIEMaaS solution one step further by having a Vandis badged SOC engineer manage the solution on your behalf. Vandis' turnkey SOC is comprised of an analyst team that will provide continuous monitoring of your risks, network performance, threat hunting within your environment, and give you peace of mind that your organization is better protected from evolving threats.
With our technical experts monitoring your environment, your time to awareness and remediation of each incident will be drastically reduced. Our customizable alerting structure can enable emails, calls, or texts around security alerts to specified people. All security incidents will go through comprehensive forensics to ensure complete understanding of how threats entered your network, what was accessed, and what steps need to be taken to prevent similar attacks in the future.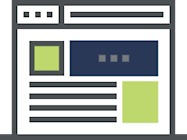 Integrated Threat Intelligence Platform
and Network Operation Monitoring to ensure uptime of your offices and applications.

Flexible Pricing Model
that includes upfront Cap-Ex or monthly subscription-based Op-Ex.

Reduce False Positives
and speed time to remediation with asset self discovery, data normalization, and correlation.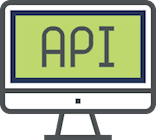 Leverage Numerous Solution Integrations
and automated workflows to create scalable, multi-layered protection.
Reporting & Dashboards
Effective data visualization is critical in the decision making process. Vandis' SIEMaaS and Managed SOC dashboards allow you to quickly draw upon years of collected data to create intuitive graphs. With all log data normalized, you can standardize on one set of variables so you always know which information to pull. Dashboards reporting on key security and operations metrics can be purpose-built in minutes, allowing you to customize your usage of the platform as your organizational needs change.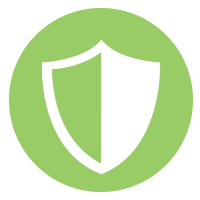 Enhanced Security Monitoring
Enriching your logs with our threat intelligence feed can identify where you have security risks. Speed your response time with deep forensics on your threats to identify affected devices and users, country of origin, and potential exfiltration of sensitive data.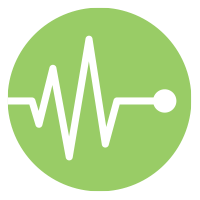 On-Demand Health Check
Monitor your network and application status to ensure they operate at peak performance. With the ability to dive into your data, you can quickly determine where there may be outages or performance issues.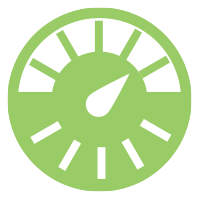 Customized Dashboards
Alert on and identify outliers, ranging from sharp declines in network traffic to users accessing files they should not be, so that you stop issues before they escalate.
Some of our Pre-Built Dashboards Include:
Operations Monitoring
Netflow has become an important part of network management in the current landscape of IoT and BYOD. Netflow provides the ability to collect IP network traffic as it enters or exits an interface. With this, one can see source and destination of traffic, top protocols used, most used interface on a particular device, and much more. With our dashboards, you have the ability to view the overall enterprise application and traffic flow patterns while simultaneously drilling into a single host or interface and determine the traffic application usage patterns.
The example shown here is highlighting various global netflow data that is helpful to a NOC analyst. Although this dashboard appears broad at first glance, any of these data points can be expanded to show detailed netflow information for specific locations or users.
API Integration
Our solution can pull vast amounts of information from APIs. Some popular APIs are, AWS CloudTrail, AWS SecurityHub, Microsoft Office 365, Salesforce, GitHub, Tenable IO and many, many more.
Incident Trends by Severity
In the ever changing threat landscape, having a real-time dashboard that displays your current network threats is a requirement to limit your threat exposure. The Incident Explorer view allows you to correlate Actors (IP, Host, User) across multiple incidents, without creating multiple reports in separate tabs.
Incident trends, Actor and Incident detail are displayed on the same page. You can choose an actor and see all the incidents that actor is part of. You can then choose a time range and narrow down the incidents. Time ranges, Actors, and Incidents can be chosen in any order. Each time a selection is made, the rest of the dashboard updates to reflect that selection.
Vandis offers a free consultation for our SIEMaaS and Managed SOC Solutions.