With Vandis' NaaS offering, you can automate and access all the features you expect from a well-run IT department. Vandis can structure our services to be delivered as a turnkey operational expenditure model; this subscription-based pricing model ensures a predictable IT budget. Vandis' NaaS will assume management of the networking infrastructure traditionally managed in corporate enterprise networks, including Firewalls, Switching, and Wireless Access Points. This allows you to drastically reduce expensive local network administration and free your existing IT team to concentrate on your organization's strategic goals and business growth. Vandis provides 24/7/365 security and infrastructure support with proactive monitoring and alerting as well as full remote administrative access.
Our NaaS Portfolio Offerings
Wireless as a Service
- Improved WiFi Coverage
- Enhanced Employee and Guest
Experience
SIEM as a Service
- Meet IT Compliance Requirements
- Reduced Impact of Security Events
- Better Reporting, Log Collection,
Analysis and Retention
Firewall as a Service
- Comprehensive Protection Services
- Simplified Management
- Complete Visibility
SD-WAN as a Service
- Improved Productivity
- Unify Branch Network
- Scale Based on Needs
Switching as a Service
- Better Flexibility of Traffic Flow
- Improve Network Access Control
Included Managed Services
Recent data breaches, attacks, and in some cases, lack of resources have shown the urgency of organizations addressing their security vulnerabilities, threats, and time constraints. The Vandis Managed Services Platform can help you reach your strategic goals, reduce costs, and save time.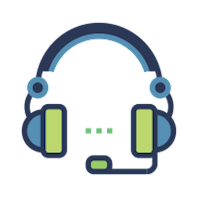 OnCall
If the growing complexity of your network security and infrastructure has created a need for quick access to solution area expertise, Vandis OnCall support offerings can help. Our engineers are highly trained and experienced in a wide variety of solutions, which allows us the ability to design a custom OnCall plan that's based upon your specific organizational needs. Your support requests will be answered by a Vandis engineer with related hands-on experience and certifications to ensure maximum efficiency and satisfaction.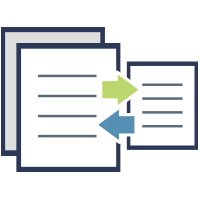 ChangeOps
As organizations grow, managing day to day tasks efficiently can divert resources from strategic projects. Vandis ChangeOps will alleviate this concern by serving as an extension of your team to define, execute, and test the day to day functions that happen in enterprise networks. All proposed changes will follow an agreed upon workflow created during the onboarding process and dedicated Vandis Architects will review all changes to ensure that risk and downtime are minimized. Leveraging our services to run the day to day operations of your enterprise network can enable you to focus on critical business initiatives.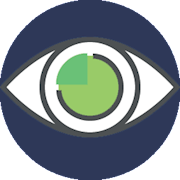 SIEMaaS & Managed SOC
IT teams face growing management concerns as the number of alerts and time spent monitoring networks and security events has quickly increased. Vandis' SIEM as a Service and Managed SOC platforms are designed to minimize this difficulty by providing you with full visibility and assistance with incident monitoring and management. Built on open standards, our services can log data from any source, allowing you to set different alert thresholds based upon the unique needs of your environment.
Learn More About NaaS
Enter your information to request more information.