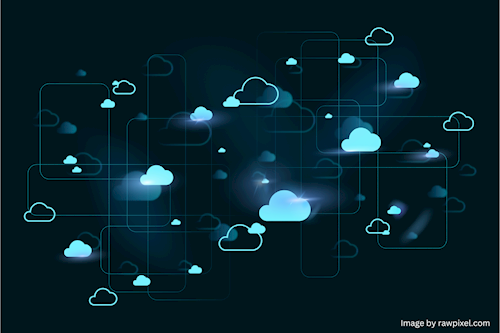 Andy Segal: Thank you for joining me today, Amir. Can you tell us about Alkira, your history, talent, and DNA?
Amir Khan: Alkira was founded by me, Amir Khan, CEO, and Atif Khan, CTO. We previously pioneered the way for SD-WAN with our earlier startup, Viptela, which was acquired by Cisco in 2017. After that acquisition, we set out to identify and solve another major networking challenge that enterprises were grappling with.
We realized that compute and applications had evolved to be cloud-friendly and cloud-like, but the network needed to catch up. Thus, we created Alkira to reinvent networking for the cloud era by delivering an innovative Cloud-Networking-as-a-Service platform. Alkira has created the first global unified network infrastructure with on-demand hybrid and multi-cloud connectivity, integrated network and security services, end-to-end visibility, controls, and governance, all delivered as-a-service.
Andy Segal: Why have you introduced Cloud Networking as a Service to the market?
Amir Khan: Enterprises are eager to expand their cloud deployments and embrace hybrid multi-cloud environments. But even the savviest organizations need help because the major cloud networks for each Cloud Service Provider are fragmented, and each relies on its unique tooling and rules. Unifying clouds requires specialized knowledge of each platform and a lot of slow, manual configuration work.
Alkira's cloud networking technology solves this problem by using automation to eliminate this complexity and easily connect disparate cloud environments - unifying all users, sites, clouds, and vendors into one network.
Andy Segal: What sets Alkira apart from other vendors in the market?
Amir Khan: Alkira is the only cloud networking solution delivered entirely in the cloud and offered as a service. Our architecture is our key differentiator. In addition, Alkira is the only cloud-networking-as-a-service solution that is completely agentless. There are absolutely no agents to deploy or virtual overhead to manage. The technology is pre-built and pre-engineered in the cloud for the cloud - giving enterprises the power to provision and deploy cloud networking and security resources in minutes rather than months.
Many vendors in the market only provide cloud onramps but don't solve for any complexity when you get to the cloud. Others are orchestration players that provide another set of cloud-based tools for network engineers to customize.
The Alkira Cloud Networking platform is different in that it puts network engineers back in control of the network with end-to-end visibility of all of their cloud resources, security policies and traffic control. There's no hardware to deploy and no cloud architecture to learn, it's flexible, global and scales across as many regions as you need.

But don't take it from me. Susan Tlacil, a Network Engineer at Chart Industries, and one of our manufacturing customers, was facing multi-cloud complexity. She runs a 3-person networking team that was increasingly feeling the pressure of cloud adoption but was faced with a skills gap due to the increasingly growing complexity of individual cloud provider's infrastructure architecture.
She spoke about her experience with adopting Alkira during the ONUG 2022 Fall Keynote. She also spoke with TechTarget Networking about her experience with Alkira citing the following,
"Now, we can connect any resource in any cloud and connect into the SD-WAN simply with Alkira, and we don't have to redo our segmentation because it's already there."
Andy Segal: Can you tell us more about your integration strategy with security and WAN optimization providers?
Amir Khan: Over the past few months, Alkira has introduced and expanded our integrations with several major network service partners, including Fortinet, InfoBlox, and Cisco. We will continue growing these partnerships in 2023 and beyond. These integrations have made it easier for customers to secure and gain visibility into their cloud and multi-cloud workloads while also scaling custom policies across their whole network environment.
For example, Alkira's integration with Fortinet provides automated configuration and deployment of firewall services to protect traffic to and inside all major public cloud providers. It's simple: customers can immediately extend their Fortinet firewalls to protect cloud workloads. Alkira takes care of all the complex network plumbing, allowing customers to instantly apply these services across their entire cloud network and across multiple cloud providers.
Andy Segal: What's impacting today's cloud costs?
Amir Khan: There are many things that influence the cost of cloud deployments, but poor network visibility is one of the biggest factors driving up these expenses. Cloud resources and spend continue to tack on even if no one is using that specific cloud resource. With SaaS applications, you'll often get a notification that if you don't login to a specific application within 30 or 90 days or whatever it may be, your data will go away. It's not like that with the cloud.
The organization is responsible for deleting or re-organizing any unused resources in the cloud. Development and networking teams end up having to be asset managers for each cloud they're leveraging and that can be quite chaotic if you're a global enterprise in multiple regions. That's why Alkira has cloud inventory tools built-in to the platform to automate this process for you.
Misconfiguration is another big factor driving up cloud expenses. When a cloud app is misconfigured, it uses compute, storage and networking resources inefficiently. These resources are expensive, so any misuse can cause fees to balloon. There are also indirect costs to consider: Misconfigured apps can break completely, resulting in potential business disruptions that come with significant price tags.
More generally, it's worth noting that the quicker an organization can get up and running in the cloud, the quicker they can start getting ROI. When an enterprise has to spend months getting a cloud deployment production-ready, they're burning money all along the way. Alkira gives organizations the fastest, easiest path to the cloud but we also work with you during implementation to build out an architecture that works for you so that misconfigurations are less likely to happen.
Andy Segal: Any closing points you would like to leave our readers with?
Amir Khan: By transforming an organization's approach to cloud networking, Alkira reduces networking infrastructure costs by up to 40%. When compared specifically with DIY networking approaches that use cloud native tools, Alkira lowers costs up to 30%. In addition, the platform allows enterprises to rapidly scale up their cloud deployments while reducing cloud networking overhead by 25%.
But Alkira's core value extends beyond TCO numbers. The tech solves some of the biggest business problems associated with the cloud. Namely, the complexity of managing and growing these deployments. With that complexity out of the picture, even companies with small IT teams can rapidly scale up their cloud deployments. Alkira ensures that the cloud is an asset, not an obstacle.
To learn more about the Alkira Cloud-Networking-as-a-Service platform, its advantages and best practices, watch the on-demand webinar: Accelerate your journey to the cloud and across multi-cloud environments.
Andy Segal: Thanks, Amir, that was very informative.