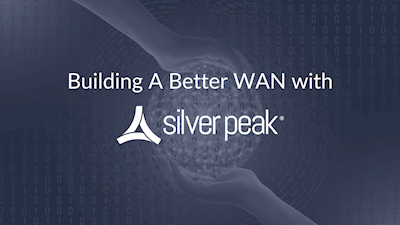 Many organizations have completely embraced digital transformation in order to keep up with market trends, competition, and customer needs. However, not all networks are optimized to handle the complexities and workloads of evolving companies.  
Distributing business-critical information across sites can compromise performance and security. Organizations are turning towards software-defined WAN (SD-WAN) as a flexible, secure option for increasing performance in cloud and on-prem networks. 
Benefits of SD-WAN 
SD-WAN streamlines network management while also providing key business benefits, including:  
1. Improved network and application performance
SD-WAN prioritizes traffic to ensure critical and real-time traffic is facilitated most efficiently. High performance connections reduce latency issues, keeping operations productive.  
With more organizations distributed geographically, many applications run in the cloud and are accessed via internet, with hundreds of branches connected to a hub or headquarter site. Traditional WAN had bandwidth constraints and unreliable data transmission in these scenarios, but SD-WAN uses direct internet connectivity and intelligent path selection to overcome these challenges. 
2. Tighter and more robust security
While digital transformation is a beneficial business direction, it can leave organizations susceptible to a wider attack surface. To combat this, secure SD-WAN solutions can encrypt traffic, micro-segment based on characteristics or policies, and create an environment that's as secure as a private line. 
3. Lower WAN
SD-WAN can provide a fast ROI. Organizations with SD-WAN can augment or replace MPLS connections to significantly lower their WAN costs. Some solutions also reduce OpEx costs – simple deployments and easy updates don't require a specialized IT team on premise, reducing the resources needed to deploy and maintain. 
4. Greater business agility
Competition seems to move faster every day and the business world is always changing. Traditional WAN service can require weeks or months to spin up, during which an organization can fall behind their competition or industry.  
Even on a more granular level, SD-WAN can help keep organizations agile and moving in the direction they need to be going. For example, SD-WAN can help alleviate the latency issues and performance compromises caused by backhauling traffic from the branch to cloud-based applications. In today's world, a delay of even just a few seconds is all it takes to negatively impact productivity. 
Building A Better WAN with Silver Peak Most SD-WAN solutions include the above, however Silver Peak can provide some valuable additional features that include: 
The Unity Orchestrator, which provides

 

powerful and user-friendly visualizations, reporting, and

 

management

 

R

apid

 

branch deployments with zero-touch provisioning for

 

building environments in hours rather than weeks

 

Unity Boost, which optimizes the WAN

 

bandwidth

 

when and where

 

it's

 

needed

 

A planned future integration with Aruba's ClearPass

, allowing

 

users

 

 identify

 

and block unauthorized users at the WAN edge before they access the cloud or data

 

center

 

You can read more about Silver Peak's SD-WAN solution

 

and its additional benefits/

features

 

here

.

 
Get Started Improving Your WAN
Migrating to SD-WAN can seem like a large undertaking, but with the right solution and assistance from a trusted advisor with experienced engineers, it can be a seamless transition.  
Vandis has experience implementing and managing SD-WAN solutions for organizations with varying needs. Interested in upgrading to SD-WAN or have a question you'd like answered by a certified engineer? Fill out the form below: