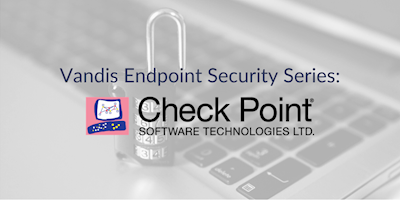 The last installment of our Endpoint Security Series will be focused on Check Point's Harmony solution. 
Check Point isn't new to the endpoint industry; their endpoint agent was first introduced in 2016 and has proven to be effective at detecting and preventing zero-day attacks, ransomware, lateral movement, and other exploits on a wide variety of endpoints.  
Check Point has recently rebranded their security products under the unified name 'Harmony'.  Harmony combines the entire Check Point security suite into a centralized management interface. The Harmony interface manages endpoint security, SASE, clientless zero trust access, email and office security, secure web browsing, and mobile security. Check Point Harmony protects all endpoints wherever they may be, and no matter the type of device. Whether it be enterprise-owned or a BYOD device, Harmony protects your distributed, diverse workforce.  
By bringing all these point products into one management portal, Check Point has created a unified solution that simplifies management and reduces time spent managing security policies by administrators.  
With this new security suite, Check Point has renamed their Sandblast EPP/EDR agent to Harmony Endpoint. Harmony received a 99.12% total block rate with only .8% false positives in a 2020 NSS Labs endpoint study. On the EDR side of the solution, Check Point has automated 90% of attack detection, investigation, and remediation tasks.    
Harmony Endpoint also includes: 
A

 

threat hunting interface

 

for

 

security administrators

 

to perform investigation when necessary.

 

E

vent correlation and advanced

 

metrics

 

about each type of event to assist the administrator with

 

th

reat

 

identification

 

E

nhanced threat hunting

 

c

a

pa

bilities using the

 

MITRE

 

Attack framework

 

 

Ability

 

to

 

work side by side

 

with Check

 

Point

 

SOC or Incident Responders

 

from the same Harmony

 

UI

 

Mobile applications for protecting iOS and Android

 
With an easy to understand licensing model and no seat minimum, both large or small organizations can benefit from the Harmony suite. Modular licensing around products and features also allows for companies to grow into the product suite as their needs change.   
If you have any questions about how Check Point Harmony can benefit your organization, or to find out if it's the right solution for you, fill out the form below to speak with a member of Vandis' Security Team.