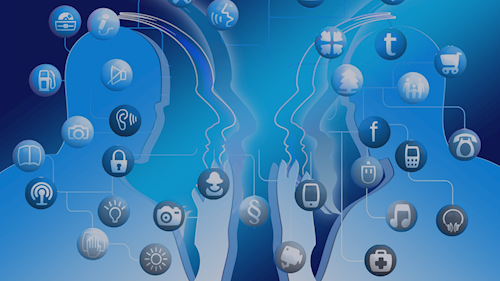 On March 8th, Google announced that it will acquire Mandiant, a full-service cyber security consultancy focused on threat intelligence, incident response, and a multi-vendor managed XDR platform. In the announcement, Google focused on the value that they believe Mandiant will bring to Google Cloud. This suggests the question, "How does a Cyber Security Consultancy help a Cloud Service Provider (CSP)".
To understand the synergy between them, you need to understand the shared responsibility model of cloud.  Both you and the CSP share responsibility for the security of your technology stack in the cloud. In general, the CSP is responsible for the security for the underlining technology, and you are responsible for the security of the resources and applications you spin up in that cloud. This holds true for the other aspects of the cloud, including networking and resiliency. 
Each of the top CSPs have created an ecosystem of tools, partners, marketplaces, and professional services to help customers optimize their cloud environments and secure their resources. This ecosystem helps customers take full advantage of CSP offerings, which in turn increases consumption. All three major CSPs cover some basic services like migration, but each CSP has also built specialties that differentiate them. For instance, AWS has spent a lot of time building out toolsets around web app delivery; Azure has focused on building out an ecosystem for enabling "Work From Home"; and Google has positioned its focus on building out a security specialty.
In Google's Marketplace, Google vigorously inspecting every ISV product that it makes available on the marketplace. Because Google places such high standards on the review process, customers know that any product on the Google Marketplace is up to snuff. Google has also worked with integrating security partners within its platform to assist customers, so it makes sense for Google to continue this trend by adding on-hand Incident Response Team (IRT) professional services to its ecosystem to bolster its security focus.
The Mandiant acquisition aligns with GCP's expanded security focus. Although cloud security is the end responsibility of the customer, Google's commitment to building out its ecosystem helps users achieve this goal. That said these efforts are cloud-focused, yet today's environments often require a blend of on-premise and cloud.  
Vandis is here to help optimize not only the security and networking of your cloud, but also of your on-premise environment. Vandis partners with Microsoft Azure, AWS, and GCP as well as the ISV partners for cloud and on-premise solutions in networking, security, and virtual desktop infrastructure (VDI). Our goal is to create a holistically singular environment, regardless of where it is hosted, with standardized security connected through an optimized network. To learn how Vandis can help you optimize your environment, contact us at cloud@vandis.com.