Filtering By Tag 'Microsoft Azure Networking Msp'
x clear filter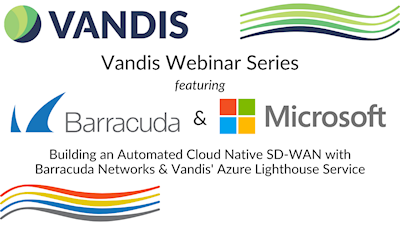 Watch this webinar to learn how Microsoft Azure, Barracuda Networks, and Vandis work together to provide a simplified, secure SD-WAN solution.


We're honored to be mentioned as a top Azure Lighthouse partner by Microsoft Azure CTO Mark Russinovich. 


Vandis Inc. is happy to announce that it is now part of the Microsoft Azure Networking Managed Services Provider (MSP) Program. As part of this program, Vandis can deliver value added Managed Services for Azure Networking for enterprises undergoing cloud transformation. This will allow Vandis to better help clients build, manage, and optimize their cloud connectivity.