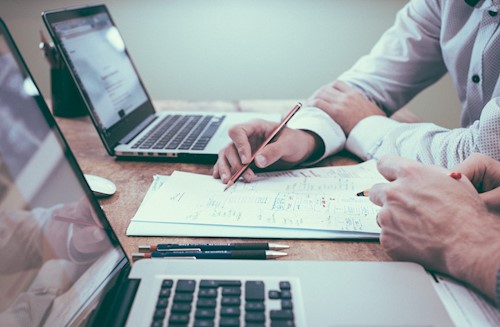 As we are nearing the end of February, we thought it would be timely to revisit Microsoft's launch of its New Commerce Experience (NCE) licensing program. Microsoft NCE is a new 'per seat' model for Microsoft 365, Dynamics 365, Windows 365 and Power Platform subscriptions. 
But that is not all. For the first time in a while, Microsoft will be raising their rates for Microsoft 365 services. As explained in our previous post, Understanding the Microsoft New Commerce Experience (NCE) program, the new program comes with a March 1st price increase and promotions that will expire at the end of March and the end of June.
Recap of Important Deadlines
March 1, 2022: Price increase of ~20% for selected licenses.

March 10, 2022: All new subscriptions must be purchased through NCE.

March 31, 2022: Last day of the annual 5% discount promotion offer.

June 30, 2022: Last day of the monthly promotion offer

(16.7% savings off list).

July 1, 2022: All renewal subscriptions must be purchased through NCE.
For those organizations considering annual subscriptions, from January through March, Microsoft is offering a 5% discount. By committing before the end of March to an annual subscription, you can take advantage of the promotional 5% discount, but if you subscribe to NCE before March 1st, you also avoid the price increase.
If your organization requires the flexibility to remove seats each month, you may consider a monthly NCE subscription. Monthly subscriptions run at a 20% premium versus the annual plans. Through the end of June, there is a promotion available to match current CSP pricing. But come July 1st, monthly SKUs will run at the full premium. 
The promotions will apply to new commerce seat-based commercial subscriptions of up to 2,400 seats. Windows 365 subscriptions will not be eligible for these promotions.   
SKUs Impacted by March 1st Price Increase

*Prices are estimates based on Microsoft list price and communicated changes.
Let's do the math! 
Everyone's favorite part of the discussion, the math. If we look at one SKU at 500 seats, say Microsoft 365 E3, we can calculate the impact on this SKU both monthly vs annually and with and without the promotional discount. Here is what it would look like. 
Under NCE, let's compare making an annual commitment on Feb 28th versus March 1st, and when the promotion ends on April 1st. Keep in mind the advantage of the annual commitment is locking in the price, but is inflexible in that you cannot reduce the number of seats until the full annual term ends. 

Now let's consider the same SKU at monthly terms within the NCE program over the course of a year. To ensure we are comparing apples to apples, just like in the previous example, we won't make any changes to the number of seats, although, making changes to the number of seats is the primary reason you would consider the month-to-month option and its added premium.

In most cases, organizations should take advantage of locking in their annual subscriptions before the price increase on March 1st and before the annual promotional 5% discount ends on March 31st.
But we understand that licensing is not as easy as displayed in this example and can be quite complex, depending on your organizational needs. Each business need is unique, and that is where Vandis can help. Whether you will be purchasing new licenses or renewing your existing subscriptions, Vandis can advise you on a licensing structure that optimizes costs and aligns with your organization's short- and long-term needs. Vandis is a Microsoft Gold Partner in Cloud Platform and Productivity with Advanced Specializations in Networking and Azure Virtual Desktop. To speak with a Microsoft licensing subscription SME, contact your Vandis Account Manager or reach out to us at cloud@vandis.com.