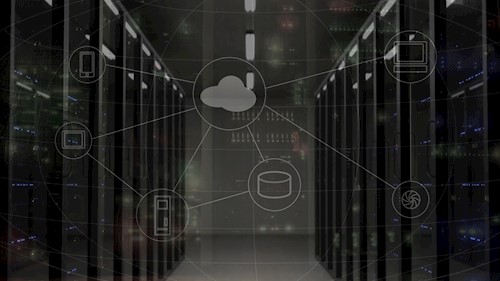 Has your enterprise or organization been dealing with the troublesome tasks of managing and deploying workloads across different cloud environments? Working with multiple clouds can create trouble for your team, and force developers to juggle various APIs in their workflow. A new solution from Google, known as Anthos, is hitting the market today, and not only will it help to enable more seamless management, but will also support a variety of cloud-based environments including Amazon Web Services (AWS) and Microsoft Azure.
Google's Anthos offering was previously known as its Cloud Services Platform, but that was when it was in its beta stage. Now, the Cupertino-based company has moved its offering from a project to a market-ready product. Anthos brings together both on-premise and cloud computing for better management – the ultimate solution for transforming your hybrid computing experience. The solution allows developers and teams to become one step closer to the 'write once, run anywhere' dream.
Google's Senior Vice-President for its Technical Infrastructure, Urs Hölzle, noted that Anthos allows organizations to manage applications in a single fashion that works across both on-premise and cloud environments. While containers have been a useful method for packaging code and dependencies, Google's Anthos solution will help to further allow the transition of material between platforms such as AWS and Azure.

Anthos is based upon Google's current Kubernetes engine and doesn't depend on specific hardware to run; thus enterprises can adopt the new standards without a substantial reinvestment in existing hardware solutions. Additionally, Google will be providing its Anthos Migrate offering, allowing enterprises to automatically migrate or convert both physical servers and VMs into the Google Kubernetes Engine with only greater ease – requiring less labor and time from your IT team.
No longer must administrators and developers delve into different environments and APIs. Using the company's Google Cloud Platform (GCP), Google Kubernetes Engine (GKE), and GKE On-Prem, organizations are given the ability to deploy, run, and manage applications with ease. Best of all, the process doesn't require migrating to a new cloud platform. Additionally, your favorite Kubernetes apps will still be available and waiting in the GCP Marketplace.
Platform partners, including Cisco, Dell EMC, Hewlett Packard Enterprise, Intel, and Lenovo, will be working closely with Google to ensure their hardware delivers the Anthos experience. Other notable technology partners, who will be integrating their offerings with Anthos include Citrix, Couchbase, GitLab, NetApp, Splunk, and more. The results mean that developing and building for Google Cloud becomes more accessible.
Don't complicate your IT solution; reach out to the team at Vandis for more information on your organization can utilize Google Anthos for your hybrid cloud environment.