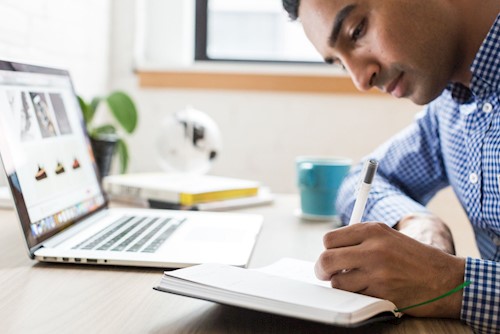 Over the last ten years, technology and the importance of cloud computing have caused significant shifts in education and how students learn. Previously, teachers could predict careers that students would have in the future and work to prepare them; however, educators no longer have that luxury. By incorporating meaningful technology into the classroom, both students and teachers will see improved outcomes and increased engagement.
Today, it is imperative that students leave class with the mastery of essential skills such as the ability to create, collaborate, think critically, and communicate cogently. One way to foster an environment of innovation in schools is through cloud computing. Cloud computing offers opportunities for innovation and benefits in the classroom that are both safe and cost-effective.
Innovation in the Education Sector
Cloud computing fosters opportunities for change for all users. Teachers can connect their students to multiple programs and applications, allowing for students to be innovative in their presentation of mastery of standards. For example, a student could respond to an assignment by uploading a video recording, taking a picture of a piece of artwork they made or sharing a document that they worked on with peers. The cloud offers students opportunities to use their voice and choice in how they demonstrate their learning and allows them the opportunity to utilize many technologies to do so. Through the cloud, teachers and students can customize assignments to meet a student's specific needs.
Just as technology is shaping and changing future jobs, the 21st-century classroom needs more flexibility in terms of design and layout. Teachers can also harness new and innovative classroom structures through cloud computing. Innovative classroom formats such as blended or flipped classrooms are streamlined through the cloud. Both models allow for more face-to-face time with students at the school while they utilize the cloud to access lessons and assignments from home. The cloud helps to create truly modern, innovative classrooms.
Accessible & Reliable Cloud Services
Cloud computing helps schools to meet data protection obligations to ensure student and employee information is kept safe. Most cloud providers invest in security measures that provide a base level of security on their cloud infrastructure. Safety measures utilized in the cloud are easy for users to navigate. The cloud also offers unprecedented reliability - when devices fail, information is not always lost as you can store data in the cloud.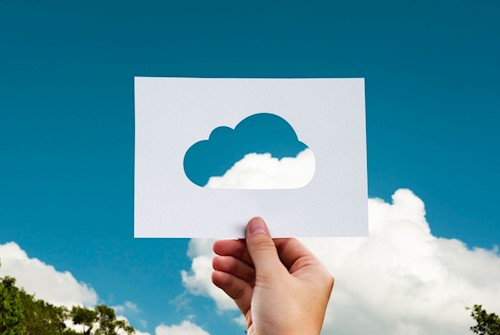 Cloud-Based Collaboration
The ability to collaborate effectively with others is imperative for students to master. The cloud allows all users to have easy access to resources across multiple platforms, creating a strong foundation for developing collaboration skills. For example, students can collaborate with other students on an assignment while their teacher provides feedback in real time. Meaningful feedback is vital in helping students reach their goals. Cloud computing allows for instant feedback and assessment processes, which benefits both students and teachers simultaneously. The cloud also breaks through barriers of working within a group - students no longer need to be in the same place to work on a group project but can access an assignment from any location by the cloud.
Collaboration is also streamlined for educators. With the cloud, teachers and administrators can easily share lesson plans and can work on them together at any place or time. Through messaging apps and other formats, different schools and districts can break barriers that prevent them from collaborating, which in turn leads to a more global educational community.
Reduce Cost by Moving to the Cloud
Shifting to cloud computing can save users significant amounts of money. Districts would no longer need to keep large staffs of technicians but could have a smaller IT staff to manage the school's or district's cloud. Cloud computing can potentially allow districts and schools to save money on licenses, hardware, power, and support. Additionally, schools will be able to access online editions of textbooks which will save money and ensure students are learning from the most recent books. Cloud computing can also cut the amount of paper used and photocopying costs.
Educational technology is imperative to instilling 21st-century skills into students. Cloud computing offers numerous benefits to students as well as teachers and administrators. The implementation of cloud computing in educational institutions will ultimately help schools to work toward their strategic vision and ensure student success.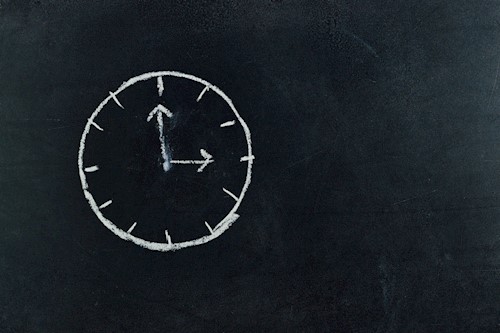 Time & Convenience
One of the biggest obstacles for teachers is time. The cloud offers many solutions that give teachers more time to focus on instruction. Since students and teachers can access materials from anywhere, teachers can spend less time making copies. Teachers will no longer have to deal with the frustration of misplaced materials and assignments as the cloud holds all this information. Instead of carrying home stacks of papers and notebooks for grading, teachers can grade and offer feedback on assignments from their device. The cloud also streamlines the process for gathering missing and late work from absent students.
Teachers can save all their lesson plans and assignments to the cloud. From there, they can share them with other teachers and administrators and receive feedback on them. This makes lesson planning from year to year simpler and allows for educators to shift plans easily. If by chance a teacher's laptop fails, all the information will not need to be recreated as the cloud will retain it. Districts and administrators can also organize and share important information and policies with all personnel easily through the cloud. The cloud gives users the flexibility to work from anywhere.
For more information on integrating cloud computing into an educational environment, contact us to start building a custom solution.