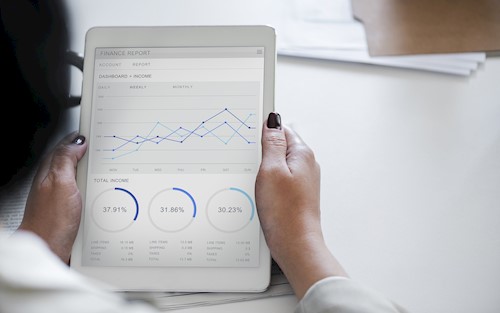 Has your organization wondered where the future of Cloud computing is moving in 2019? Thanks to the folks at Intricately, a company that collects data to understand the market, we now have a better understanding of what companies are doing now to fight for our attention, how customers are making decisions, and what the future might hold. Whether you purchase or sell cloud services, it is vital to understand how the cloud infrastructure market you rely on is positioned currently.
When it comes to what company is ranking the highest amongst its competitors, it might not surprise you to learn that Amazon has a definite position above its rivals. According to Intricately Cloud Market Share data, which analyzed more than seven million companies, Amazon Web Services (AWS) sits in the top spot thanks to its ten-year head start before competitors. Currently, Amazon sits with the highest enterprise customer count (companies with over 1,000 employees) at 23.2k, with Alibaba Cloud in second at 11.2k, Azure at 6.6k, and Google Cloud at 1.3k.
Other cloud providers beyond Amazon have continued to grow, focusing on more niche or specially adapted solutions. Google Cloud has seen the fastest growth rate by selling more affordable, yet still reliable, offerings to small and medium-sized businesses. Microsoft has focused its Azure efforts on converting organizations that have already been comfortable with a Microsoft-centric approach such as existing legacy customers.
The location of cloud services purchased is global with a focus on North America; the continent as mentioned earlier contains 516k buyers, while Latin America sees 107k customers, Europe, the Middle East, and Africa sees 186k, and Asia-Pacific 288k. All of this spending contributes to not only cloud services but also applications. Both Cloud services as a platform and software solutions have grown in tandem with enterprises purchasing over 3,200 applications. Even small and medium businesses (10-100 employees) are seeing companies buy an average of around 93 different pieces of software for their Cloud.
With customers expecting faster, more reliable solutions, companies need to be more attentive and responsive than ever. It is predicted that 83% of all workloads will be in the cloud by 2020, and companies looking to make a mark on the industry have a 17% growth rate to look forward to in the Public Cloud Market, worth up to an estimated $206.2 billion by the end of this year.
With a large selection of Cloud offerings, don't feel like your company needs to go at it alone. Whether you are offering cloud services or moving to the cloud, reaching out to the team at Vandis can make 2019 the year of cloud computing for your organization.